DISCOVERY – trader in New York at the business creator, Anas Saidi, co-founder of the brand MŪN, is a young man who sees things in a big way. With more than 40 points of sale across the world, MŪN, the brand of natural cosmetics without superfluous it launched in 2012, with its associated japanese, has become over the years one of the references in terms of efficiency and purity.
With a minimalist approach, the brand offers protocols of care and beauty routines made from products of the land of morocco. The young native of Meknes, tells us about his journey, an american success story.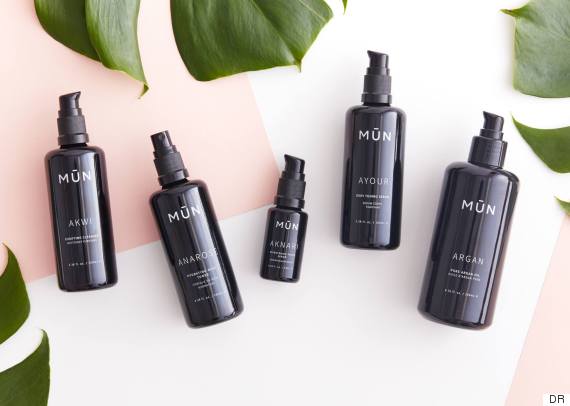 HuffPost Morocco: Tell us about your beginning…
Anas Saidi: I'm originally from Meknes, where I lived until I was getting my bachelor's degree. And then I went to California to pursue engineering studies. After a master's degree in finance in New York, I found myself trader in an investment fund. I was 23 years old. After 5 years as a trader in the «Big Apple», I realized that I wasn't satisfied emotionally. In the middle of the finance, the only thing we did was move money from point a to point B. it All started to get tired and I was pondering what I could do. I wanted to contribute to something bigger.
How did you meet Munemi, your associate ?
In August 2010, during a flight Casa-New York city, after a vacation in Morocco, I found myself sitting next to a Japanese who is also returning from Morocco. In talking with her, she informed me that she had just spent 10 days in the south of Morocco, a trip she described as the «research and discovery». I found it fascinating. She explained to me that she is make-up artist and she has 15 years of experience in the world of fashion in New York. She had heard of the rich heritage of the kingdom in regional products and in cosmetics. We then exchanged our business cards and we returned each to our respective lives.
How did you come up with the idea to launch MŪN ?
2 weeks after our famous meeting, Munemi contacts me to tell me that during this trip to Morocco, she was left with any kind of samples and that she had discovered a miracle product: the prickly pear oil! He had given back a healthy glow, illuminated the face and permit to drastically reduce the appearance of dark circles. It was incredible, she spends her time testing of cosmetic products had never seen anything like it. So we decided we start by placing at the base of all our products, the prickly pear oil bio, from women's cooperatives in morocco.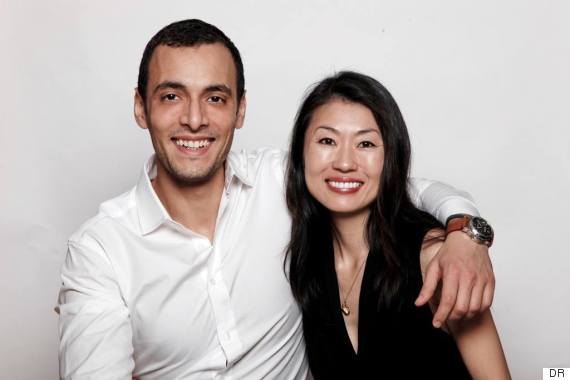 How willing are you to impose on you in the middle cosmetic?
Being a make-up artist, Munemi has noticed that most of the cosmetic brands, even the largest, used a too large amount of toxic chemicals or even dangerous, sometimes even banned in some countries. Especially in the United States, where in cosmetics, only 11 products banned by the FDA (Food and drug administration), compared to more than 1,300 in the european Union. Looking products clean, natural and organic, it has fallen on brands not pointy enough, too much craft, not enough to be effective… This is where she decided to launch a brand as she imagined it: pure, natural and above all effective. We then worked on the project for 2 years. Then, in 2012, we launched our first product on the market: the «Aknari Serum Rejuvenator», which has immediately been a great success.
What is the role of co-operatives moroccan in your project?
We are particularly proud of our partnership with the Union of women's cooperatives of Morocco. They are doing a work of great quality. These are extraordinary women, real swing working hard to earn a living in dignity. In 2010, there were less than a dozen producers of oil of prickly pear in Morocco. Today, there are over 40! We are very proud of. Formerly, the cooperatives were concentrated on the production of argan oil, but, now, in addition to the oil of prickly pear, they also produce olive oil in food and cosmetics. It has been a real challenge and we're excited to see how this ecosystem has been able to develop.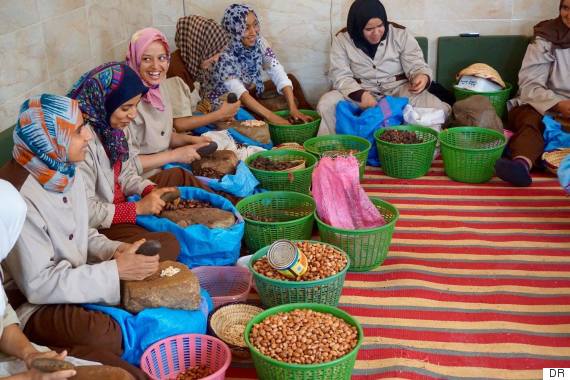 Thanks to this beautiful project, these women, who were between 18 and 50 years, have created a fund of medical insurance, as well as a social fund to finance courses that provide them with teachers for their learning to read and write. A second part of the fund finances scholarships for the children of these women so that they continue their studies in the university.
Where is made and sold the final product ?
We import the raw materials mainly from Morocco. But the final product is made in North Carolina.
We are present in more than 40 outlets, mostly in specialty shops in the united States, Canada, France, Germany, Great Britain, Asia, Lebanon, and Dubai.
From the packaging to the choice of fragrances, our products are unisex. But, inevitably, some will, by nature, better adapted to women as «Anarose», for example, which contains extracts of rose and jasmine. We cater especially to people who are, like us, in order to eliminate all the things harmful to their daily lives and who wish to keep only the essential and most effective.
How do you test products?
We have the chance to have the best specialists in the cosmetics industry in our surroundings, by the fact that Munemi has exercised in this environment. So, we have access to the leading experts in beauty, which make us their feedback before each launch. In general, each product is tested by a score of experts. This allows us to have feed-back is extremely accurate.
In 5 years of existence, we have launched 5 products. We are currently working on the sixth. We take the time to thoroughly investigate each of our ranges, in order to offer products that last in time and that are among the best in their categories on the market.
New projects in perspective?
We are in the process of launching a moisturizer, always to the oil of frozen pear. But this time, we want to change its texture by adding, among other things, water.
ALSO READ: